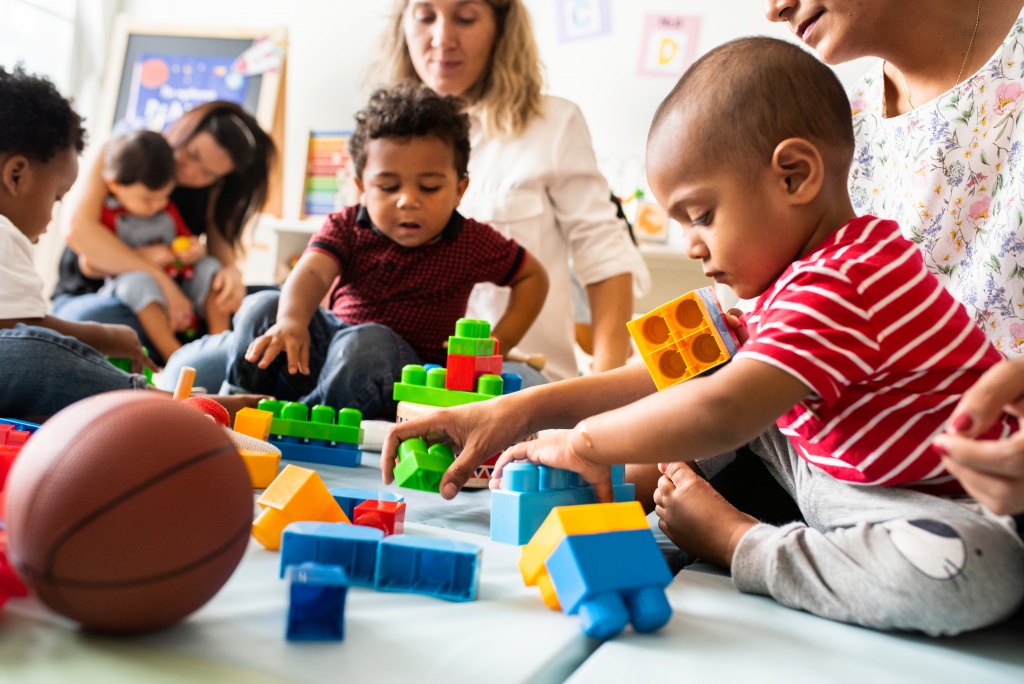 As a child's parent or guardian, your responsibilities are many and your concerns are vital. Navigating the child care community can involve many options, questions and special needs. Childcaring is here to help you find the best for you and your child.
If you are looking for child care in Adams, Clark, Langlade, Lincoln, Marathon, Marquette, Portage, Taylor, Waushara or Wood Counties, we can help! Below are a few options to help you search for care.
We do not provide recommendations. Families should compare and evaluate a variety of programs.
Download the "Navigating child care during a public health emergency" posters to help families make decisions and plans related to child care 2-Page Flyer and 11×17 Poster
Employees of the Marshfield Clinic Health System or Security Health Plan

Please contact Childcaring at 800-628-8534 before completing an internet referral as you are eligible for an enhanced referral. With an enhanced referral you will receive detailed information about child care providers that have openings.

For more information click here.
Search Online

Search Online Directory Simply enter your information and you will receive a computer-generated list of regulated child care providers.
Speak with a Referral Specialist

Call or stop in at our office to meet with a referral specialist who can help you search for regulated child care programs that best meet your needs.

Watch this video to learn about how CCR&R Agencies are just a phone call away to support you in your child care search
Referral Survey
In order to continue providing our free on-line referral service, it is important for us to compile results from a brief anonymous survey. We will send this to you by email within a month of your completed search. We greatly appreciate your opinion and feedback!!
Resources to Help Find Child Care (English & Spanish)
Things to Look for in Quality Child Care Programs

The provider is warm, caring, and enjoys their work. They believe every child is valuable and can do well.
The provider understands how children develop, listens carefully to children, answers their questions, and respects their feelings.
The provider receives regular training to improve their skills.
The children are safe, relaxed and comfortable. They are read to daily and are happy and actively involved in play or group activities.
The parents are welcome to visit and have opportunities to participate in the program. They are respected and receive help or support if needed.
Why Quality and Early Childhood Education Matters

Learning begins at birth. Each day, over 200,000 children are learning in child care programs throughout Wisconsin. Approximately 84,000 children are learning in Wisconsin Head Start and kindergarten classrooms daily. Over 70% of young children spend time in early education and care outside their homes.

Early learning is important because the brain develops most rapidly during the first years of life.
Quality early learning experiences pave the way for success in school.
The opportunities we provide to all children today shape who they will become tomorrow.
Children who have quality early care and learning experiences are more likely to be successful as adults.

Caregivers trained in early education are critical to building young minds

A child's caregiver has the single greatest impact on the quality of his or her early care and learning experiences.
Consistent, well-trained, nurturing caregivers plan activities that benefit children at each age and level of development.

The future of our community depends on what we do for all our children today.
Video: Why Quality Child Care Matters by Early Childhood Expert Ellen Galinsky
Choosing quality child care matters because it makes today better and tomorrow brighter for your child. It helps your child get off to the best possible start and paves the way for him or her to do well in primary school. Quality early childhood experiences increase your child's chances of graduating from high school and reaching his or her potential as an adult