Child Care Connection, Inc. (CCC) and Child Care Resource and Referral of Central WI, Inc. (CCR&RCW) were two independently operating 501(c)3 child care resource and referral organizations (incorporated since 1993 and 1989, respectively). CCC served Langlade, Lincoln, Marathon and Taylor Counties while CCR&RCW served Adams, Clark, and Wood Counties. Primary funding for child care resource and referral agencies (CCR&R's) in WI comes from the Dept. of Children and Families through Supporting Families Together Association; and we also receive United Way funding in some of our service delivery area.  CCR&R's were formed across the state in the late 80's and early 90's.  Today, ten child care resource and referral (CCR&R) agencies cover all 72 counties in Wisconsin.
In 2010, the child care referral program was regionalized throughout the state and CCR&RCW began processing referrals for CCC's counties.  Another significant change was the closing of Mid WI CCR&R in Stevens Point. CCR&RCW added Marquette, Portage and Waushara Counties to their service delivery area.   CCC and CCR&RCW started working more collaboratively together by holding joint staff meetings; sharing a voice over IP phone system; combining data reports and developing one strategic plan.  Almost immediately, it was apparent that a full merger would benefit both agencies and the communities served.
In 2012, the two boards and staff met regularly, started planning for a strategic merger and voted to finalize the merger as of 12/31/13. 
In 2014, a new organization called Childcaring, Inc. began to fully serve the following counties in Central WI:  Adams, Clark, Langlade, Lincoln, Marathon, Marquette, Portage, Taylor, Waushara and Wood Counties.
Childcaring believes that families, child care providers and community members interested in early childhood issues appreciate the streamlining of services; the ease of working with one organization and the attempt to be good stewards of the state's financial resources.
Barry West, President – Waushara County
Tina Smith, Vice President – Adams County
Joan Krohn, Secretary – Lincoln County
Michelle Rantala, Treasurer – Langlade County
Annett Mooney – Marquette County
Jackie L. Carattini, Wood County
Brittany Mews, Clark County
Joseph Greget, Taylor County
Tara Guelzow, Marathon County
Lynda Fernholz, Portage County
Childcaring is funded in part by United Way Agencies; government and corporate contracts; local grants and foundations.
With increasing demands for services, a donation would be greatly appreciated. Please consider making a tax-deductible donation to support quality child care in central Wisconsin.  >> Donate Now <<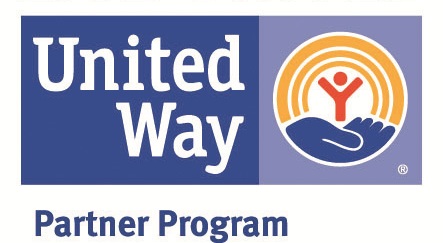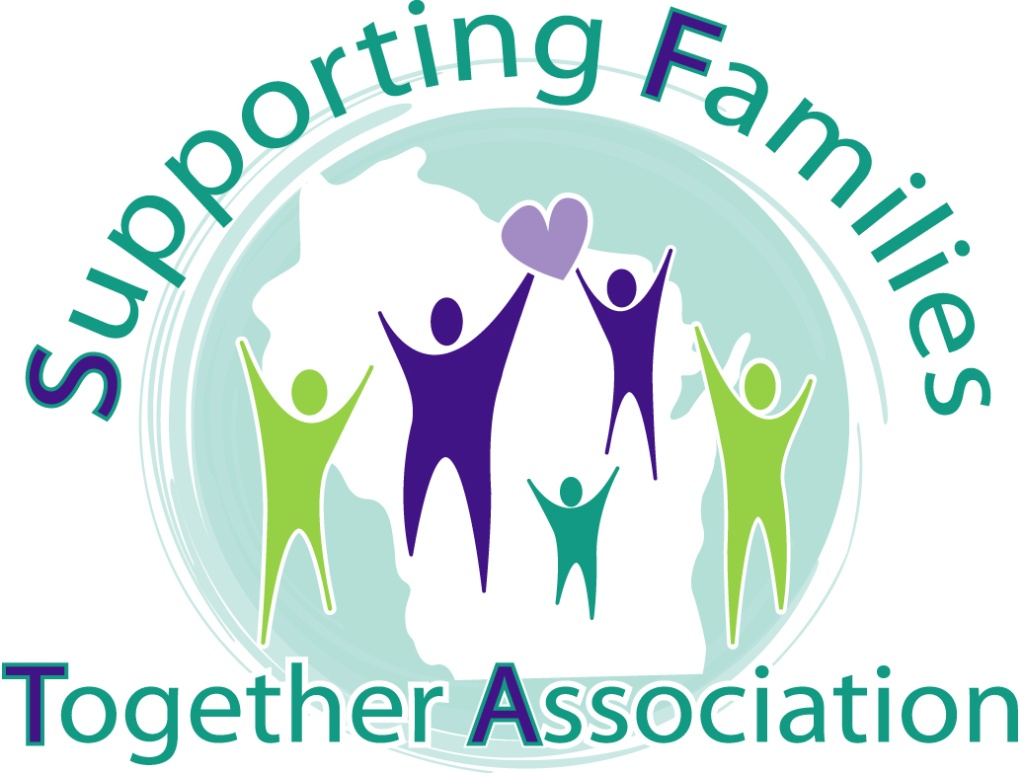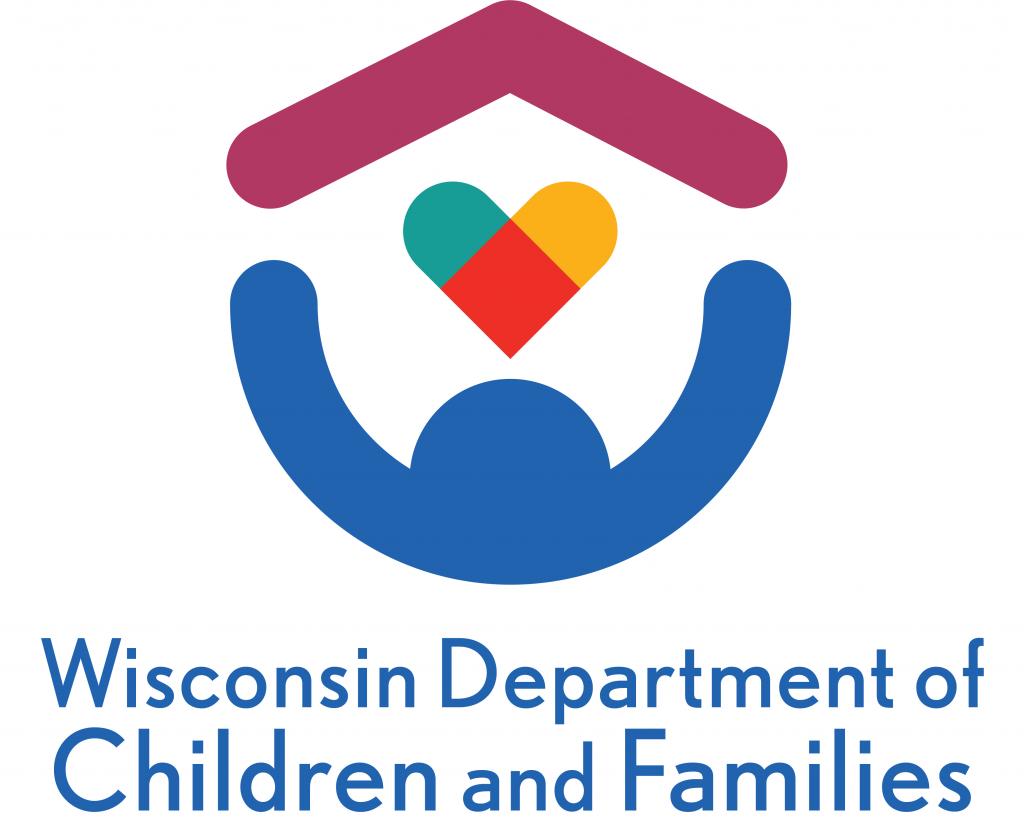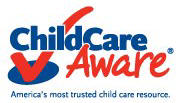 Child Care Aware® of America works with more than 400 state and local Child Care Resource and Referral agencies nationwide. Child Care Aware® of America's vision is that every family in the United States has access to a high quality, affordable child care system. The child care system supports children's growth, development and educational advancement and creates positive economic impact for families and communities.
The organization's mission is to advance a child care system that effectively serves all children and families. This work is strengthened by a national network of Child Care Resource and Referral agencies and diverse members and partners. To achieve this mission, the organization leads projects that increase the quality and availability of child care, undertakes research, and advocates child care policies that positively impact the lives of children and families.
Supporting Families Together Association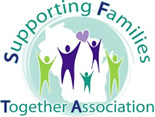 Supporting Families Together Association is Wisconsin's statewide member association for organizations and individuals committed to making every early childhood a great one. Our core membership consists of Wisconsin's Child Care Resource & Referral Agencies (CCR&Rs) and Family Resource Centers (FRCs). Our individual membership is made up of other like-minded individuals.
As a statewide organization, we positively impact the world of early childhood by ensuring that effective programming is available statewide, resources are strategically leveraged and maximized, and meaningful connections, relationships and systems are built. We do this by providing services and supports, including:
Program management
Quality assurance and improvement
Organizational development
Professional development
Systems building
Professional networking
Priorities:
Quality Early Care and Education: SFTA is committed to working with our community-based organizations to advocate, educate and build Wisconsin's capacity to deliver high quality early care and education experiences to all of Wisconsin's children.
Healthy Children: SFTA is actively engaged in a broad range of prevention and health promotion efforts that are designed to create better health outcomes for all of Wisconsin's children.
Strong Families: SFTA provides concrete support to families in a strength-based and evidence-informed way.
Responsive Systems: SFTA builds systems and supports to early childhood that result in opportunities for all children to reach their highest potential.
Visit the SFTA website for more information!
Childcaring is a member of Child Care Aware® of America (National Association of Child Care Resource & Referral Agencies), and Supporting Families Together Association (SFTA).
Non Discrimination Disclaimer: Childcaring services provided are not influenced or affected by a customer's or client's race, color, religion, gender, sexual orientation, national origin, age, disability unrelated to ability to do a job, or any other characteristic protected by law.