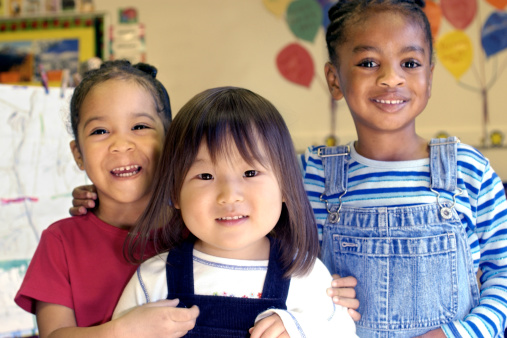 Childcaring works in partnership with your business to meet your employees' child care needs. Employees of companies that have contracts with Childcaring can access ongoing support, including:
On-Site Work/Family Seminars
Enhanced child care referrals for families including vacancies
Information on selecting and evaluating quality child care programs
Follow-up calls to ensure satisfaction with the child care selection and our service
Recruitment of child care providers in areas where employees live and child care need exists
Why Get Involved?

Ensuring employee peace of mind through quality child care will benefit your business, all the way to the bottom line. Benefits to employers include:

Increased employee productivity
Reduced absenteeism and turnover
Enhanced employee recruitment efforts
Strengthened public relations
Improved employee morale and loyalty.
Responsible Parents are Responsible Workers

A majority of children live with two working parents or a single working parent.
The workforce is 53% female, including 67% of mothers with children age six or under.
Single fathers responsible for child care constitute one of America's fastest growing consumer groups.

All of these parents have one common concern: caring for their children while they work. For parents, the overwhelming task of arranging child care creates stress and may affect productivity, work attitudes, absenteeism, longevity and a number of other critical areas bearing on employee performance.