Dream Up! Child Care Supply-Building Grant Program
The Wisconsin Department of Children and Families (DCF) provided competitive applications in 2022 and 2023. Through this program, awarded communities received strategic planning support and $75,000 in grant funding. Additional $5,000 stipends were allocated to participating child care providers who submit updated business plans during the strategic planning process. Through a collaborative community approach, teams of community stakeholders, worked to evaluate, plan, sustain, and expand existing child care, and support new child care programs.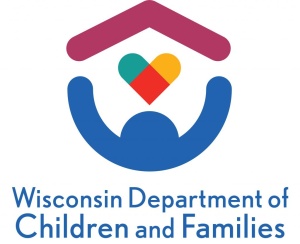 Childcaring Staff were on several community teams within our service area.
To learn more about each team, click on the county.
Goals of Dream Up!: 
Identify at least 3 locations for expansion of current child care facilities.

Develop a messaging strategy to communicate the benefits of expanding access to quality child care.
Team Lead: Erin Schiferl, Children and Family Services Manager, Adams County Healthy and Human Services Department
Active Team Members:
Tina Smith-Child Welfare Specialist-ACHHSD

Sheila Michels-Health & Wellbeing Educator-UW Extension

Barbara Gransee-Pupil Services Director-Adams Friendship Area School District

Kristine Joyce-Early Childhood Consultant/Trainer-Childcaring, Inc.

Daric Smith-Director-Adams County Economic Development Coordinator

Erin Hess-Branch Executive Director-SWC/Adams YMCA

Suzanne Hoppe-Executive Director-Renewal Unlimited (Headstart)
Audra Jackson-Administrative Support-ACHHSD

Laurie Inda-Adams Campus Dean-Mid-State Technical College

Amber Taylor-Economic Support Manager-ACHHSD

Kelly Borchardt-Executive Director-Childcaring Inc

Gayle Schiszik-Certifier/Pre-Licensing Technical Consultant-Childcaring Inc.

Tara Meyer-Economic Support Specialist-ACHHSD

Jerry Exterovich-Wisconsin Economic Development Corporation (no longer active)
Success story: Possibly our most successful outcome from the Alliance, and particularly the Dream Up! grant, would be the collaboration with community partners, especially the YMCA, Headstart, local school district, Midstate and Childcaring Inc. There have been some fruitful conversations and many ideas generated to support the infrastructure to bring in more local childcare. Our first focus is on building an early childhood education workforce, starting with our youngest community members, by offering the SafeSitter program to promote responsible caregiving at a young age.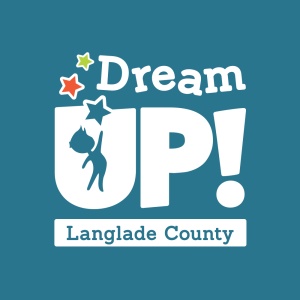 Langlade County wants to invest in and retain the current child care providers in their community.  Child Care Dream Up! Grants are available to aid regulated child care programs with staff retention compensation, program supplies/equipment, continuing education, or minor renovations
Existing regulated child care programs may receive up to $5000 for group centers and up to $2,000 for family child care providers. To learn more click on the grant guidelines below. Related education required for new start ups and/or costs associated with the start-up of a new child care program can receive up to $1000. Final award amount may be based on overall participation. To learn more about upcoming informational sessions, click on the start up sessions below. 
Team Lead: Lincoln County Government
Active Team Members:
Lincoln County Administration
Lincoln County Social Services
Merrill School District
Tomahawk School District
Childcaring, Inc.
Redeemer Learning Center
Trinity Merrill Lutheran Early Learning Center
Merrill Chamber of Commerce
Lincoln County Economic Development Corporation
Children's WI
WI Department of Children & Families
Community Members & Parents
Prairie River School for Young Learners
St. John's Lutheran Church & School
Mission: Creating unique opportunities to increase child care capacity in rural communities
The Lincoln County Dream Up! Team is excited to share the work of this group and the benefits to Lincoln County as we wrap up the Child Care Supply-Building Grant.  Lincoln County was selected by the Department of Children and Families for the 2022 fall cohort and the Lincoln County Board through resolution approved acceptance of this grant.  Over the last 12 months, agencies throughout the county have come together to assess Lincoln County child care capacity, the economic impact to the county due to child care shortages, and work to support current and aspiring child care providers.  On November 10th, the team was able to showcase their efforts to the Secretary of the Wisconsin Department of Children and Families, Emilie Amundson, who toured Trinity Childcare and heard from the team members about the successes of community collaborative efforts, barriers to building the childcare supply and future hopes. 
Through the support of this grant, Lincoln County Dream Up! was able to:
Provide $41,000 in retention and sustainability grants to current Lincoln County providers.  These funds helped obtain quality and safe equipment providers otherwise couldn't afford, provided staff bonuses, purchased large motor skills equipment (tricycles), outdoor playground toys and met other essential needs.

Partner with Trinity Childcare to support training needs of staff to meet regulations to support obtaining licensure.  This will allow greater access to those who receive WI Shares, the state child care assistance.

Support both Tomahawk and Merrill Schools who are working toward providing high school students curriculum where students can receive college credit and training towards Early Childhood Education. 

Collaborate with the Chambers of Commerce in Merrill and Tomahawk to provide educational outreach to multiple non-profit organizations and businesses to support increasing childcare capacity.  This included sharing information from a locally conducted survey.

Support the Lincoln County Health Department in providing a Community Baby Shower that provided care packages and access to community resources that address childcare, child safety and healthy development.

Partner with Langlade County Dream Up! Team to develop marketing and support our shared childcare resource agency, Childcaring Inc., who now hosts a landing page for our teams.  Childcaring can provide information regarding how to become regulated, funding available to support the process of becoming regulated, information for people looking for childcare, and more. 
While the grant is wrapping up, the Lincoln County Dream Up! Team will continue to work with our community to support our current and aspiring providers
DID YOU KNOW? 
76 Lincoln County Residents participated in a recent survey regarding childcare. Of those participants:
14 have multiple children at different locations for childcare

39 currently use a family member or friend for childcare

26 left the workforce in the last 5 years because of childcare issues

11 more had a significant other or another family member leave the workforce for a total 

49% surveyed

60% of the participants had challenges within the last 2 years accessing childcare
According to the WI Department of Children & Families – Preschool Development Grant Sandbox Data: 75% of zip codes in Lincoln County are considered child care deserts (areas with little or no access to quality childcare. There are only 15 regulated (certified or licensed) child care options with a capacity to serve 429 children in Lincoln County as of July 2023! The Median Household Income in Lincoln County according to the 2020 census was $59,152. The Median Income is $56,645. A family with a child age 0-1 in a group child care setting will pay an average of $9,392/year which is 2.4 times the affordable amount (16.6% of income is spent on child care). The Federal Government defines affordable care as no more than 7% of a family's yearly income should be spent on child care. Data last updated: 2/7/2022 https://dcf.wisconsin.gov/childcare/pdg/sandbox/data2
Are you interested in helping?
Consider volunteering! Providers have shared that even just 1 day per week can result in Healthier Meals (by helping prepare fresh fruits and vegetables) and Support Retention of Teachers/Assistant Teachers.

Teachers spend their days with the children. Cleaning and preparing curriculum/activities happen after the day ends. Helping clean the classrooms allows teachers the time to regroup and focus on improving their teaching

Help with opening/closing times. The transition times of children coming and going is chaotic for teachers, caregivers, and the children. Having extra hands and eyes improves safety and communication.

Respond to any future "call to actions"

Dream Up! Is excited about current community conversations and anticipate action in the near future that will provide additional support to regulated providers. Stay informed and share these as they develop with others

Support school districts in their efforts in developing Early Childhood Education Programs

Consider the opportunity of becoming a child care provider – either in your home as a Family Child Care Provider; or work in a Group Child Care Center. Contact Childcaring for more information to get started!
Most Importantly – THANK A CHILD CARE PROVIDER TODAY!
All working families in Marathon County have accessible, affordable quality child care in their community.
Team Lead: Marathon County Government
Active Team Members:
Marathon County Administration

Marathon County Health Department

D.C. Everest School District

City of Wausau

Childcaring, Inc.

Marathon County Special Education, 
North Central WI Workforce Development Board

Wausau Chamber of Commerce

Wausau Child Care

Wausau School District

Woodson YMCA

UWSP at Wausau
The Dream Up! grant has been an important catalyst for collaboration and community conversation about child care in Marathon County. The main benefit of the Dream Up! grant so far is that stakeholders have come together to discuss and address the child care crisis in Marathon County. Utilizing the Results Based Accountability (RBA) process, the Dream Up! core team selected a result, indicators, and strategies and have leveraged opportunities to have community conversations with WI DCF Secretary Emilie Amundson, various Marathon County Board committees, and a Child Care Town Hall hosted by the Greater Wausau Area Chamber of Commerce on child care in Marathon County. Through a partnership with Childcaring, Inc, Dream Up! grant funding was distributed to 15 group child care centers that was used to support staff bonuses, professional development opportunities, classroom supplies, and outdoor play materials.
The Marathon County Dream Up! Core Team has prioritized the following strategies:
Invest & retain the current child care workforce in Marathon County.

Leverage public-private funding partnership with existing child care providers.

Explore alternative child care business models.